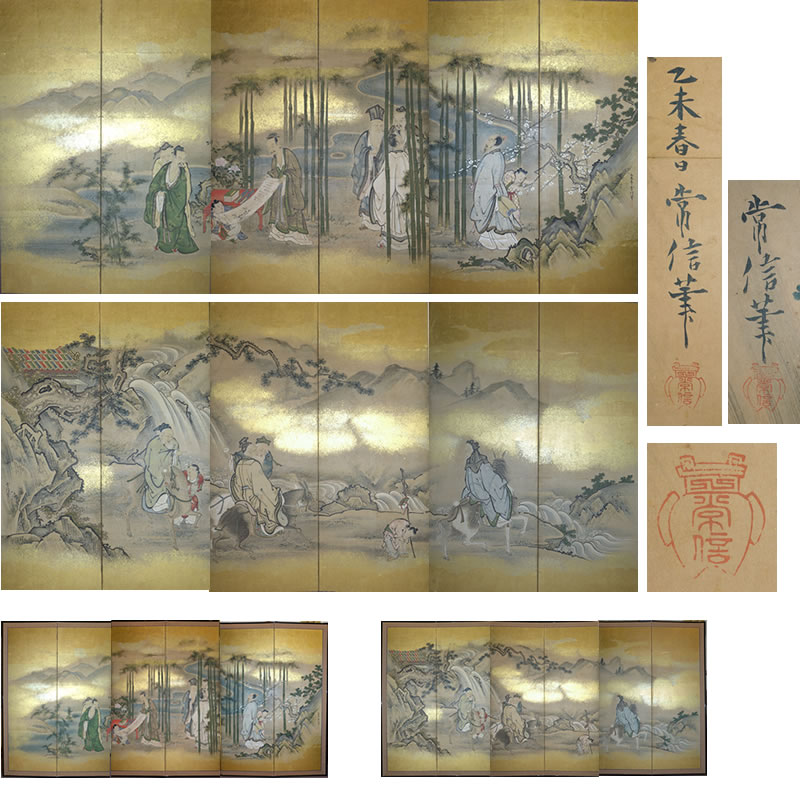 Artist

Kanō Tsunenobu (狩野常信) [1636-1713]

Title

Seven Sages of the Bamboo Grove and Four hermits in Shozan

Dimensions

Right wing: 166.1×362.2㎝
Left wing: 165.8×362.2㎝

With mounting

Right wing: 181.2×379.0㎝
Left wing:181.8×378.2㎝

Method

Ink, Colors and Gold leaf on paper

Dated

1655(乙未春日)

Remarks

*Signature 「乙未春日 常信筆」 and seal 「常信」in the right of 1st panel of right wing.
*Signature 「常信筆」 and seal「常信」in the left of 6th panel of left wing.
*Shown in the exhibition "Folding screens of early-modern times" (『近世の屏風絵』) in 1988 at Hyogo Prefectural Museum of History.
No.5 in the pictorial record.