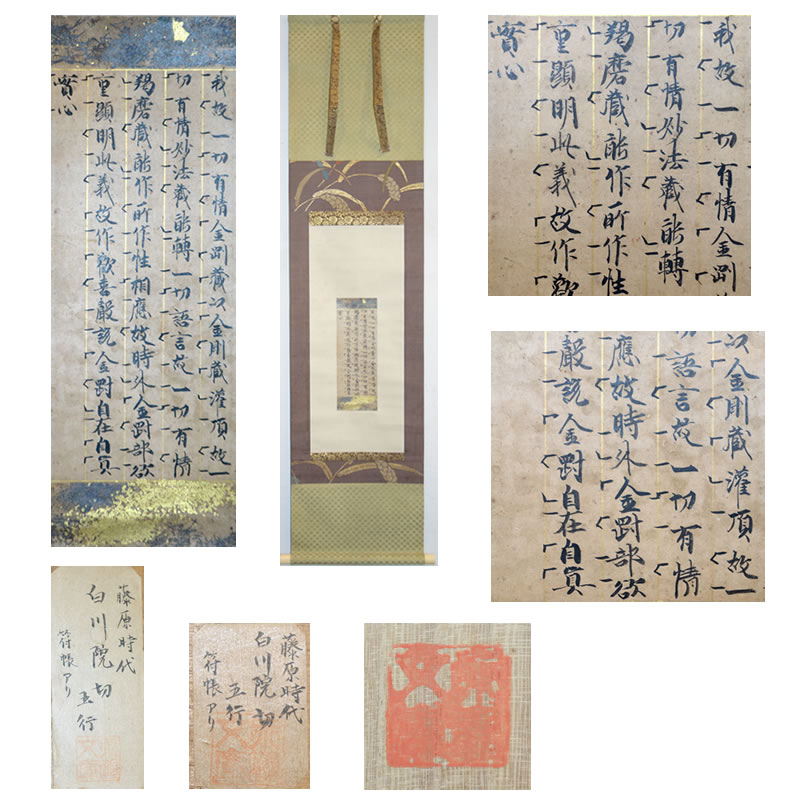 Artist

Emperor Shirakawa

Title

Five Lines Sutra by Emperor Shirakawa

Dimensions

26.1×9.2cm

With mounting

127.1×30.5cm

Method

ink, gold paint, gold leaf on paper

Dated

Fujiwara Periods (late 11th century)

Remarks

Had been the Fujii Eikan Bunko collection.
Seal "Eikan Bunko" on the box and on the title.
The Fujii Eikan Bunko:
The collection of Fujii Takaaki(1913~1983), which had about 420 pieces of documents of old writings, religion and paintings.
In 1984, his family established a foundation to protect these documents, but the foundation was dispersed in 2005.
Emperor Shirakawa: July 7, 1053 – July 24, 1129, was the 72nd emperor of Japan, according to the traditional order of succession.
He was the first emperor to ostensibly retire to a monastery, but in fact continue to exert considerable influence over his successor.This process would become known as cloistered rule.
In 1096, on the occasion of his daughter's death, Shirakawa entered a monastery under the name of Yukan; and thus, he became a hō-ō, which is the title accorded to a former emperor who has become a monk.